Homeowners Insurance Shopping
Why you should do some careful shopping Now you should have a good idea of what Home Insurance coverage you need. But where should you get it? To decide, you must shop. People rarely comparison shop enough – or at all – for homeowner insurance, Hartwig notes.

"Many assume there's not a big range of costs, but there is." Still, don't let premium cost alone dictate your decision. Although insurance is a heavily regulated business, the buyer needs to beware. So make sure any carrier you deal with has at least "A" ratings from the companies that grade insurers' financial stability (A.M. Best, Standard & Poor's, Weiss Ratings, Duff & Phelps, Moody's). And of course, you'd like an insurer known for being cooperative and reasonable in paying claims. Luckily, often it's not difficult to find such information.
Before you buy, get quotes from several sources. Independent agents work with several companies, so they may present a range of choices and premium costs, adds Hartwig. And agents who work only with one company might get you a better deal on some of its policies, he says. But you might also contact some insurers yourself, by phone or through the Internet, suggests consumer advocate Hunter. "Companies that sell directly to policyholders often provide top service, too," he says. A few final notes. First, even a good policy won't do you much good without documentation of what you own. Videotaping or photographing each room in your house is a good idea.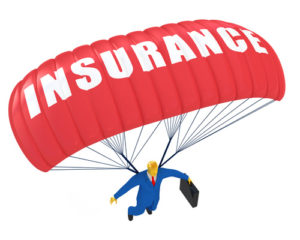 In addition, you should keep a written inventory – stored away from the house, of course – showing serial numbers, purchase prices and dates, and similar information. Also, remember that you can't just file away your policy and forget it; you have to tend it now and then. You should periodically re-evaluate the amount you're insuring for. Update your contents inventory regularly, too, and keep your insurer posted on relevant changes. "I've seen people forget to tell insurers about renovations," says Salisbury. "If you put a $50,000 addition on a house insured for $200,000, you increase its value 25 percent.
So you're no longer 'insured to value,' which means you may not get the coverage you expect. And read the notices that insurers send out. Some companies, such as State Farm, are now modifying existing no-limit replacement-cost policies to include such limits. And you might not realize it. "The announcements of change are typically made at renewal time, and people often don't read the information," says consumer advocate Robert Hunter. Indeed, to make sure you've got the coverage you think you have, it's smart to send out your own notices: Write to your company periodically, outlining the deal in your own words. For example, you might say that you understand your home is insured for X dollars, and that the policy will pay up to 120 percent of that after a loss. Ask the agent to sign your letter. "That way, in case of a lawsuit, you'd have proof that the deal is what you thought it was," Hunter says. "Otherwise, you can be at the mercy of the fine print."